Pencil Case Order Instruction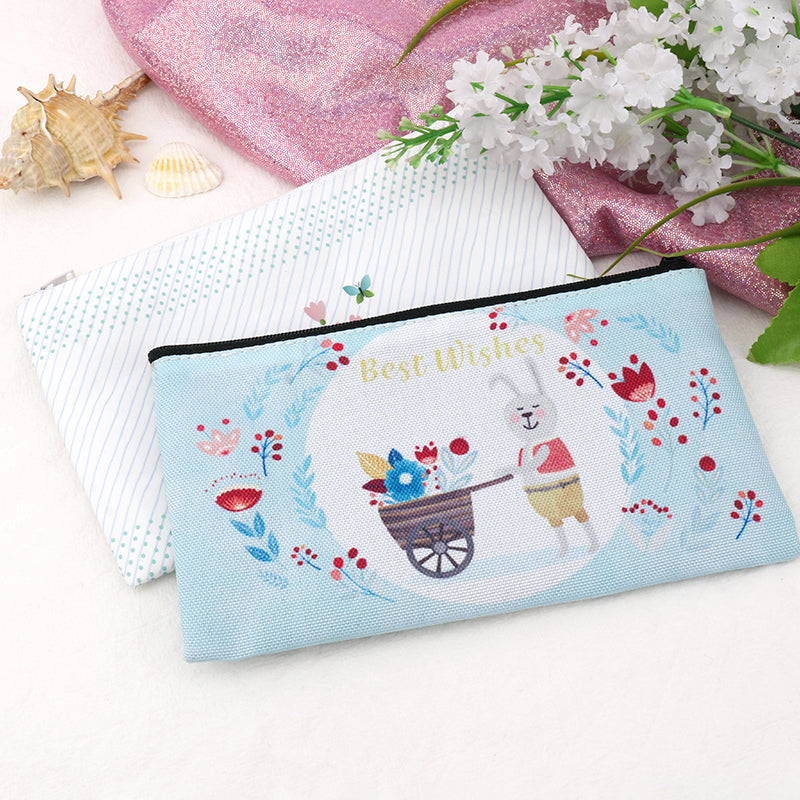 Hi, my dear friends, today we are going to introduce our cute pencil case!You can custom your favorite pattern in your case and its happiness will last for every time you see it!
Here is the order process:
1 choose the texture:
There are 2 kinds of textures for you .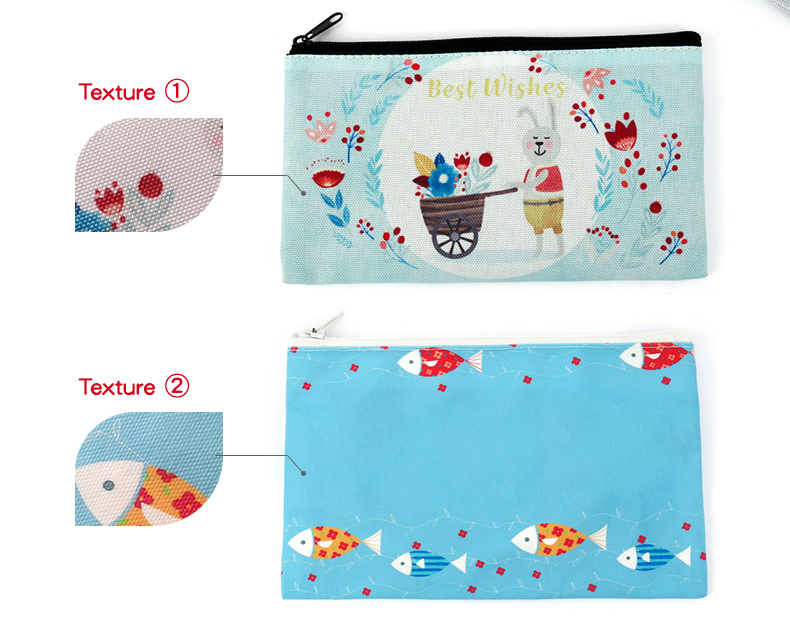 2 choose the size:
Size1:18*10.5cm
Size2:20*12cm
3 submit your pattern
You can see that there will be little color difference between the actual rendering and the finished drawing. Don't worry, we have updated our machines of printing and the printing quality will be more right!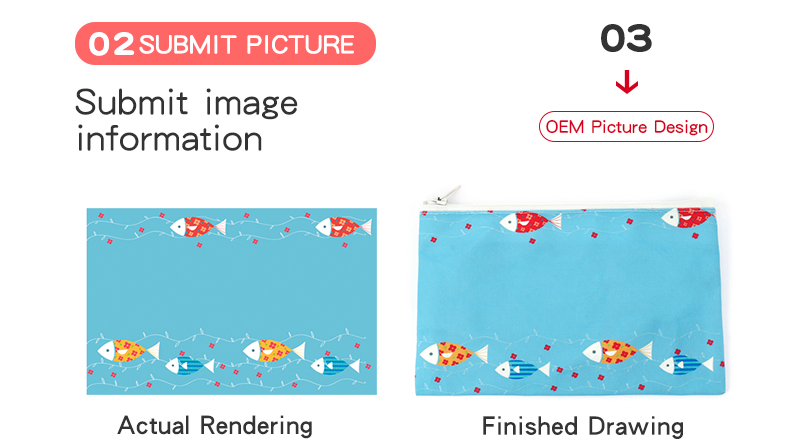 Picture requirement: 
PS file, 300 resolution, CMYK color print. The maximum side length of the dial is 15 cm. The transparent edge of your design draft is 2 mm.
After all these steps you can just wait for your customized pencil case at home! Just put all these to us, we will try our best to satisfy you! If you have other products needs, tell us, maybe we will put them on sale!
OK lets appreciate the beautiful pencil cases!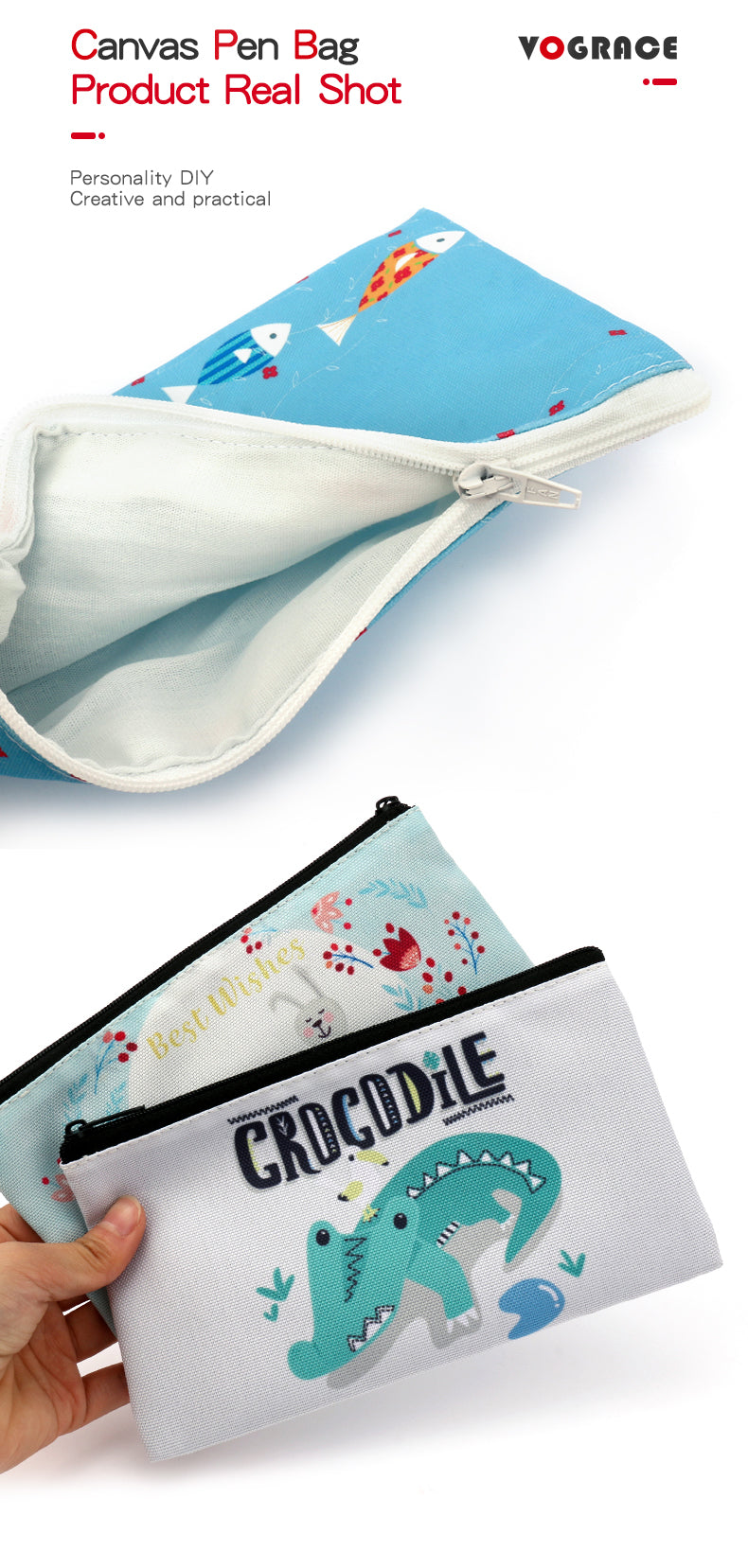 Vograce is a professional anime peripheral product manufacturer and supplier. IP products, personal artworks and patterns can be customized. Vograce specializes in custom-made keychains, badges, pins, stickers, standees, tote bags and Washi Tape. Other custom-made products such as acrylic boxes, acrylic clocks, body pillows, cards, lanyards, magnets, mini notebooks, mousepads, stamps, throw pillows, umbrellas are also available.Those products are good for advertising, promotion, collection, decoration, retail, wholesale, etc
1 Low MOQ
Most products can be ordered from one to any number
2 High Quality & Low Price
The products are of high quality and competitive price
3 60 Days of Worry Free Shopping
The after-sales time is 60 days. If you find your goods have quality problems within 60 days, you can contact us to deal with them
4 Meet all kinds of Customization Needs
Precautions for follow-up purchase at Vograce
After we receive the payment, it means that your order has been processed.
If the quantity is more than ten or there are special requirements for remarks, we will send the rendering confirmation within 2 working days after receiving the payment. Please check your email. Notice: The email may be treated as spam. Thus, don't forget to check it in your email box.
We will fill in the shipment number after delivery. The shipping confirmation email will then send to you.
Orders paid in advance but not produced for a long time:
For orders that cannot be produced for more than 3 months due to customers, we will send you a reminder email again after the order exceeds 3 months. If the email does not reply within a week, we will process a refund (a handling fee may be processed). If you need to continue to make it, you can place another order.
About the return policy if you order from Vograce
We try our best to ensure that you are satisfied with the products from Vograce. However, if you are not satisfied with the products, you have up to 180 days from receipt of delivery to contact us. Please do not return any products to us unless you have been instructed to do so by a member of the VOGRACE team.
We will replace goods that are:
a) damaged in transit;
b) the wrong product or part to that specified in your order;
c) the incorrect material / size to that specified or supplied in your order.
What should you know before order from Vograce?
We provide a sample service, and you should expect to produce several prototypes of your design before going into final production. This will give you a clearer insight into how your final design will look and will help to avoid any disappointments once you have received your finished products.
If you have any questions and suggestions, please feel free to contact us. You can choose to email us at service@vograce.com. Welcome to follow us at Facebook, Twitter.
Wish you enjoy our products and our service.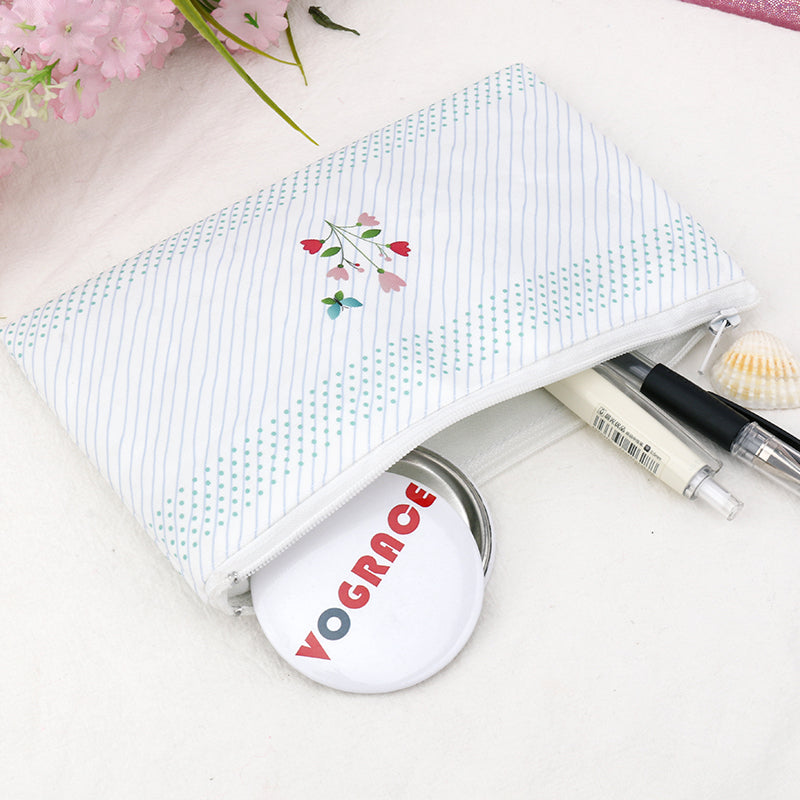 LEARN MORE AT:
Expoxy Keychain&3D Keychain Instruction
Acrylic Keychains Manufacturing Guide
Why buy custom button pins from Vograce?
Custom Clock-Noticed by your Favorite
---