How to custom Borderless Keychain?
Hi, this blog will introduce our latest process: No borders acrylic products!
We know many friends want it so long time, and we are trying to make them for you. And today we are so glad to announce Vograce can do No borders for you!
As we know, borderless product has strong coherence as a whole, you only see your pattern in the acrylic board!
They are also water resistant and scratch resistant, for the pattern is sandwiched between acrylic and PET board.
Vograce use Diamond cut, so you can see the bright edge for any Vograce products!
They can be customized for a wide range: Design and Shape, chains for over 30 kinds.
Drawing Notice
When preparing the art, enjoy!
1: 0.3 mm-0.5 mm single bleeding edge (with color) must be left for cutting.
2: Resolution: 300 or 1000 pixels;
3: Color standard: CMYK
If you have no idea about CMYK, here is the guidance:
If you want to know how to convert RGB to CMYK without losing color, you can read this:
4File format: JPG, PNG, PSD, JPEG.
PNG with transparent background will be the best.
Warm Tips:
1 We don't suggest making different patterns for double-sided borderless charms, for color crossing will occur.
2 You can do nearly all kinds of keychains for Borderless ones. So there is no particular page for it.
3 You just need to set the files well, and note in the order with "no border" for XX keychains.
If you have other questions, feel free to leave below!
Instagram:@vogracecharms
What keychain accessories do Vograce supply?
When you choose a type of keychain products, if you don't want holes, please leave us a note. Learn more about how to make an order from Vograce. There are more than 30 kinds of accessories in total at Vograce to choose from. Different products have limited accessory choices. Please see details at the product page that you want to purchase.

It is also okay if the customer sends the accessories to us for installation. Some additional manual fees will be charged according to the complexity of the installation.
Accessories are constantly updated. Please check the latest Vograce webpage description content.
What packages do Vograce provide?
The default is opp bag individual package. It is okay if the customer sends the packages to us for packing. Some additional manual fees will be charged according to the complexity of the packing. Customized package is available at Vograce.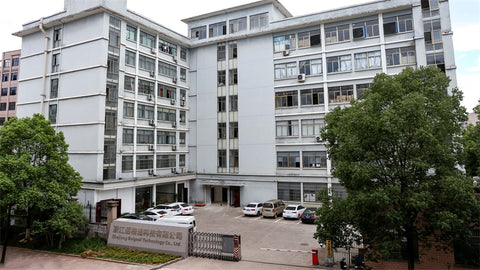 Vograce is a professional anime peripheral product manufacturer and supplier. IP products, personal artworks and patterns can be customized. A diversity of products provided. Your design copyright and privacy are protected at Vograce. Welcome to purchase keychain, stickers, pins, badges, standees and other products custom-made from Vograce.
---