How Much are Custom Hot Stamping Charms?
Hi, here is the price for the hot stamping charms.
The hot stamping effect is so beautiful and very shiny under sunshine. Besides the golden color, you can also choose the silver color.
Here is how much they are customized.
It will include 3 parts for the gold foil charms: the typesetting fees, the cost for hot stamping process; the design cost.
1 The design cost: If you haven't designed the hot stamping effect and need us to design for you, it will cost the design fee which is not so expensive.
2 The typesetting fee: every pattern will need a typesetting fee. If you have many patterns, it will cheaper for every pattern.
3 the Hot Stamping Fee: every hot stamping process will cost some fees. If you have many charms to be hot stamped, it will be cheaper!
Here is our tutorial on how to draw the gold part for your charms. 
 Vograce acrylic charms or keychains can be stamped with golden or silver edge which makes the products more pretty and shiny. The golden and silver stamping should stay away from acid, alkali, alcohol, etc in case of erosion.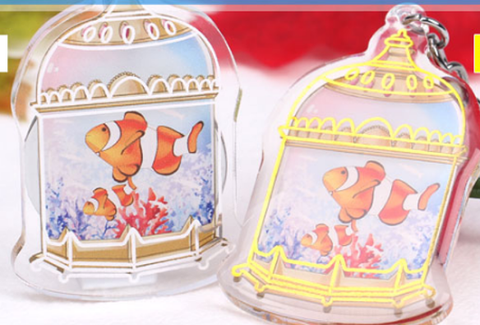 Notice:
You can add the hot stamping process to nearly any kind of charms. So there is no "hot stamping charms page". Therefore, if you want it, you can send us emails for asking the price for "hot stamping". If you haven't ordered from vograce before, you can contact us by email: service@vograce.com. You can also find us at Facebook, Twitter.
What keychain accessories do Vograce supply?
When you choose a type of keychain products, if you don't want holes, please leave us a note. Learn more about how to make an order from Vograce. There are more than 30 kinds of accessories in total at Vograce to choose from. Different products have limited accessory choices. Please see details at the product page that you want to purchase.

It is also okay if the customer sends the accessories to us for installation. Some additional manual fees will be charged according to the complexity of the installation.
Accessories are constantly updated. Please check the latest Vograce webpage description content.
What packages do Vograce provide?
The default is opp bag individual package. It is okay if the customer sends the packages to us for packing. Some additional manual fees will be charged according to the complexity of the packing. Customized package is available at Vograce.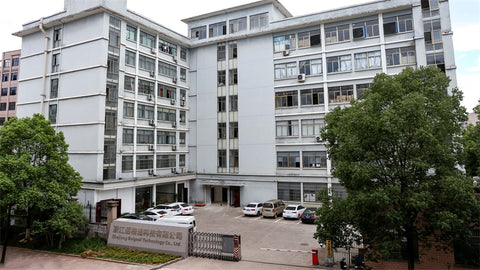 Vograce is a professional anime peripheral product manufacturer and supplier. IP products, personal artworks and patterns can be customized. A diversity of products provided. Your design copyright and privacy are protected at Vograce. Welcome to purchase keychain, stickers, pins, badges, standees and other products custom-made from Vograce.
---